<
This Month's Clinical Focus: ORPHAN DRUGS
>

MEET US AT World Orphan Drug Congress
APR 25-27 Oxen Hill MD
CALL Ronny Schnel 310-619-6691

---
CER-001 Therapy as a Novel Approach to Treat Genetic Orphan Diseases

A Phase 3, Multicenter, Randomized, 48 Week, Double Blind, Parallel Group, Placebo Controlled Study to Evaluate Efficacy and Safety of CER-001 on Vessel Wall Area in Patients With Genetically Defined Familial Primary Hypoalphalipoproteinemia
The purpose of this study is to assess the impact of 29 intravenous infusions of CER-001 vs. placebo, given at weekly (9 infusions) and biweekly (20 infusions) intervals on carotid vessel wall area as measured by 3TMRI, when administered to patients with familial primary hypoalphalipoproteinemia with proven CVD and appropriate background lipid-lowering therapy.

Detailed Study Description
Subjects will be required to have acceptable baseline 3TMRI imaging of carotid arteries. Subjects meeting all eligibility criteria will be randomized to receive CER-001 or placebo (2:1 randomization scheme). Randomized subjects will return weekly for a total of 9 infusions and then biweekly for an additional 20 infusions. 3TMRI imaging of the carotid and femoral arteries will be performed at Week 8, Week 24 (primary endpoint) and Week 48. The total study duration from randomization can range from 50 to 54 weeks for patients completing the study as designed.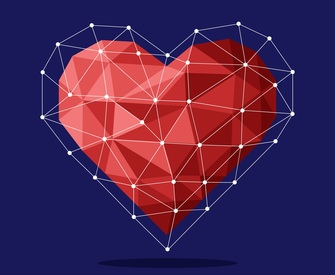 Familial HDL deficiency is a condition characterized by low levels of high-density lipoprotein (HDL) in the blood. HDL is a molecule that transports cholesterol and certain fats called phospholipids through the bloodstream from the body's tissues to the liver. Once in the liver, cholesterol and phospholipids are redistributed to other tissues or removed from the body. HDL is often referred to as "good cholesterol" because high levels of this substance reduce the chances of developing heart and blood vessel (cardiovascular) disease. People with familial HDL deficiency may develop cardiovascular disease at a relatively young age, often before age 50.

Severely reduced levels of HDL in the blood is a characteristic feature of a related disorder called Tangier disease. People with Tangier disease have additional signs and symptoms, such as disturbances in nerve function; enlarged, orange-colored tonsils; and clouding of the clear covering of the eye (corneal clouding). However, people with familial HDL deficiency do not have these additional features.

SOURCE: Article usage courtesy of CenterWatch; NIH

---
DBV Technologies Announces Results for Milk Allergies
Results from Phase II study of Viaskin Milk in milk-allergic patients
Positive preliminary results support Viaskin Milk's potential as the first treatment for patients suffering from IgE-mediated cow's milk protein allergy (CMPA), an unmet medical need for which there are no approved therapies. A statistically significant desensitization to milk was observed in children ages two to 11 treated with Viaskin Milk 300 µg for 12 months.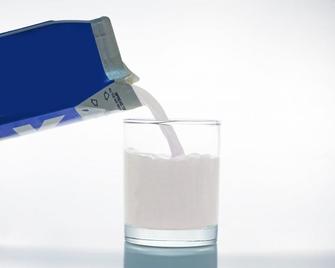 The Viaskin Milk Efficacy and Safety (MILES) trial is a multi-center, double-blind, placebo-controlled, randomized Phase I/II trial to study the safety and efficacy of Viaskin Milk conducted at 17 sites in North America where 198 patients were randomized 1:1:1:1 into four treatment arms to evaluate three doses of Viaskin Milk, 150 mcg, 300 mcg and 500 mcg, compared to placebo. Patients received a daily application of the Viaskin Milk patch over 12 months. Following analyses of the data, the 300 µg dose was identified as the most effective tested dose for children.

More information on this trial is available at ClinicalTrials.gov

SOURCE: Article usage courtesy of CenterWatch

---
Image credits: Heart images courtesy of FREEPIK Free Use License; Milk and glass courtesy of Geoffrey Whiteway via Stockvault Free Use License