<

This Month's Clinical Focus: ORTHO/MED DEVICES

>
MEET US AT the 2018 DIA ANNUAL Meeting
JUNE 24-28 Boston MA Chicago IL
CALL Ronny Schnel 310-619-6691
---
FDA Approval

of RENOVA iStim™ Implantable Tibial Nerve Neuromodulator for Overactive Bladder
FDA approved the Israeli company's pivotal study design for its RENOVA iStim™ system to support its marketing application in US.
RENOVA iStim™ is an innovative, battery-less, leadless, miniature, implantable Tibial Nerve Neuromodulation System, for the management of overactive bladder (OAB), including urinary urge incontinence and symptoms of urgency-frequency. An estimated 66 million people in the EU and 43 million in the US suffer from OAB, a disease that adversely affects patient's quality of life.
The OASIS pivotal trial (OverActive bladder StImulation System study) is designed to evaluate the safety and effectiveness of BlueWind's RENOVA iStim™ Tibial Stimulation System for the treatment of urinary urgency incontinence in patients who have failed or could not tolerate more conservative treatments. The endpoints of the OASIS pivotal study are similar to those published in clinical literature for urinary dysfunction. Study analysis will be focused, among other things, on the proportion of responders to tibial therapy at six months post-implant based on reduction in urinary urgency incontinence episodes from the patient's baseline diary. Safety and durability of the effect will be assessed 12 months post implantation.
BlueWind Medical expects patient enrollment to commence in early 2019, with an overall target of 250 patients to be implanted with RENOVA iStim™ at up to 25 medical centers, in several European countries, including the UK, Netherlands, Belgium and Germany.
On June 15 2016, a CE Mark was granted to BlueWind's RENOVA iStim™ system for the treatment of OAB. In a pilot clinical study conducted in Europe, BlueWind Medical demonstrated the safety and performance of the RENOVA iStim™. Of the overall patient cohort, 70.6% of patients had =50% reduction in their symptoms or a return to normal voiding at the 6-month follow-up; this high rate of responders coincides with significant improvement in all aspects of OAB health related quality of life. At the 1-month follow-up after activation, a significant therapeutic impact was observed, with more than 50% of subjects reporting =50% symptoms relief.

SOURCE: Article usage courtesy of PRNewswire

---
First US Implantations of the Hintermann Series H2® Total Ankle Replacement Prosthesis
GenSight Biologics reported 2.5 years of follow-up data from its phase I/II clinical trial of GS010 in patients with Leber Hereditary Optic Neuropathy (LHON).
DT MedTech, LLC (DTM) announced the first Hintermann Series H2® Total Ankle Replacement Systems has successfully been implanted in patients in the United States. Surgeries were performed, implanting the two-component, semi-constrained total ankle replacement prostheses, at The Johns Hopkins Hospital in Baltimore, Maryland by Dr. James Ficke, Director of Orthopaedic Surgery and Orthopaedist-in-Chief, and at Lakewood Ranch Medical Center in Sarasota, Florida by Dr. James Cottom of Florida Orthopedic Foot and Ankle Center.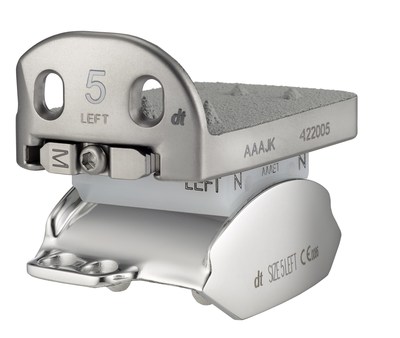 The Hintermann Series H2® Total Ankle Replacement System is indicated to replace painful arthritic ankle joints due to primary osteoarthritis, post-traumatic osteoarthritis, or arthritis secondary to inflammatory disease (e.g., rheumatoid arthritis, hemochromatosis). The H2 may also be used as a revision for failed ankle replacements or non-union and mal-union of ankle arthrodesis. It is intended for cement use only in the US.
Prof. Beat Hintermann, world-renowned foot and ankle surgeon and developer of the H2, attended the surgeries and said, "I am extremely pleased to be here and observe the implantation of the first H2 ankles in the US. The surgeons did exemplary work and I am confident they will be very satisfied with their patients' outcomes. The H2 design is based on the Hintermann H3* mobile-bearing ankle which has 18 years of positive clinical outcomes. I'm sure these ankles will prove to be the preferred ankle replacement prostheses for surgeons and patients in the United States and around the world."
Dr. James Cottom observes, "I believe this implant will be a game changer in ankle arthroplasty and think future clinical studies will demonstrate that it is in a class of its own."
SOURCE: Article usage courtesy of CenterWatch
---
Image credits: Implant device courtesy of

DT MedTech, LLC
WHAT'S NEW AT CRITERIUM:
Current Global Studies:
Ph II ORTHO - Knee Lesions
Ph II Pancreatic Cancer
Ph I/II Surgical Site Infections
Ph II Colorectal Cancer
Ph II Metastatic Breast Cancer
Ph II NSCLC
Ph I/II Myeloma (Amyloidosis)

SEE OUR STUDIES
CRITERIUM, Inc. Global CRO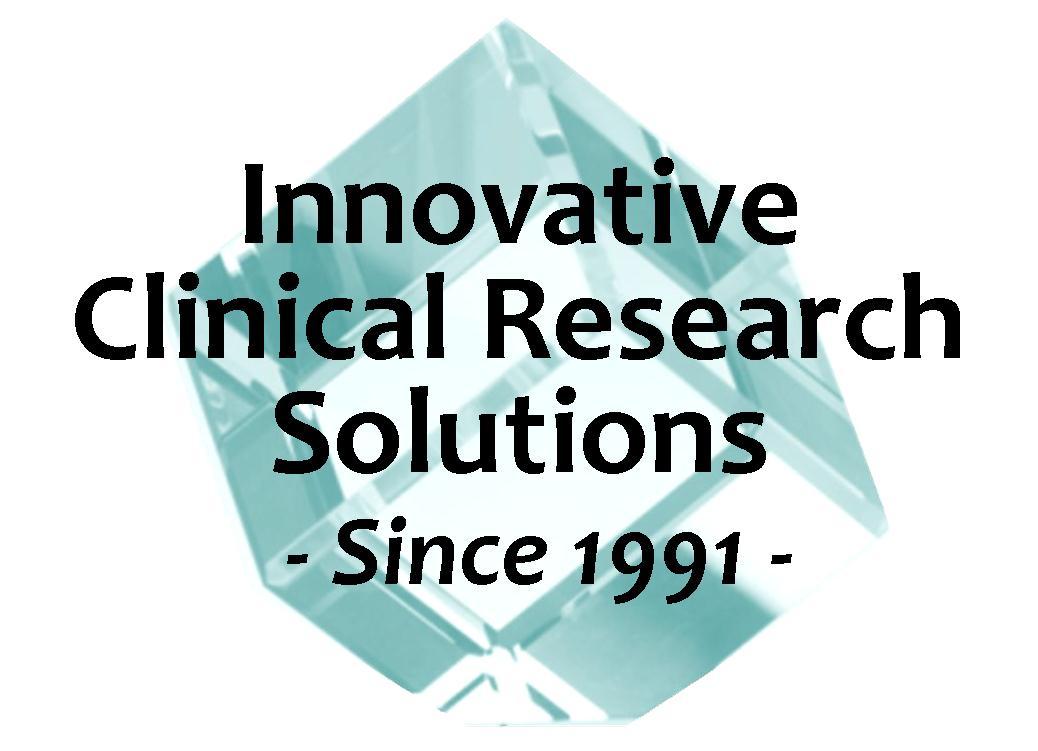 OUR RESEARCH LIBRARY...
...is your access to continuing current information on successful clinical trials
---
See ALL POSTS at our BLOG
New Trial Reducing Use of Opioids for Pain
CRISPR Used to Restore Retinal Function
Orphan Drug Designation Granted for ALS
Beneficial Skin Bacteria Prevent Cancer
Huntington's Disease Kills Cancers
WATCH OUR VIDEOS
Airport Network - One Minute with Criterium CRO on Excellence in Clinical Trials
Featured at Travellers Hubs in US Airports
The Clinical Data Liaison: The Key to Better, Faster Clinical Trials
Featuring John M. Hudak, Prersident & Founder
---
CNN Interview with John Hudak
Featured at Travellers Hubs in US Airports

Criterium Celebrates 20 Years
Featuring John M. Hudak, President & Founder

The Site-Centric CRO: Best Practices for Excellent Site Relationships
Featuring Ed Jahn, Clinical Ops Specialist & Jaime Hudak, CDL

The Clinical Data Liaison: Better, Faster Trials
Featuring John M. Hudak, President & Founder

Agile Clinical Trials and Real-Time Data
Featuring John M. Hudak, President & Founder
---
The Evolution of the Data Management Role: The Clinical Data Liaison Mary Stefanzick

Critical Clinical Research Factors in the Down Economy Lawrence Reiter, Ph.D

No Longer Lost In Translation
Dr. Gavin Leong in PharmaVOICE Magazine

Maintaining Clinical Operations: It's Just Good Business PharmaVoice View on Clinical Operations

EDC Implementation
Greg Bailey in PharmaVOICE, View on E-Solutions

Going Global
John M. Hudak in Future Pharmaceuticals

Trials Limber Up
John M. Hudak in Int'l Clinical Trials Magazine
---
Criterium Capabilities Presentation
Corporate Overview, Trials & Experience
---
Criterium: Connect - Communicate - Control
Understand How We Do What We Do
---
---
---
---
~ FOUNDED in 1991 ~
MANAGING SUCCESSFUL
Clinical Trials for
over 25 years!
Resources are precious, time is the enemy, and results are paramount.
ACCELERATE
your clinical trials...
---------------------
CHANGE
the workflow paradigm...
- Information Management done right
- User-friendly technologies
- Improved trial efficiencies
- Talented, committed in-house staff
Proprietary technology solutions
PROVEN
to improve your
clinical trial results.
- MAXIMUM client outcomes
- Small and AGILE Global CRO
- WIDE RANGE of Indications
- E

xpanded Oncology Consortia
About Criterium Inc. Criterium Inc. www.criteriuminc.com is a global, full-service, technology-driven contract research organization that offers a unique mix of high-quality, innovative clinical research solutions for the biopharmaceutical, pharmaceutical, medical device, and CRO industries.